The 6.8 - 25 kVA range of generator sets is designed to power your every need. Suitable for use in diverse applications including construction, residential, retail and telecommunications, this range has been redesigned for optimum performance in some of the harshest and most remote environments. Available with a metal or polymer enclosure offering, this range is designed to withstand the test of time.
Features
Specifications
Suggested Products
FG WILSON DIESEL ENGINE
Perkins Engine
ALTERNATOR
Benefiting from a choice of leading alternators, the range incorporates the Marelli alternator as standard across three phase models.
DCP10
The FG Wilson DCP range allows you to monitor and control your generator set with ease, providing important diagnostic information whilst ensuring your unit operates within safe parameters. FG Wilson DCP digital control panels, provide simple, intuitive menu navigation and control of your generator set operations. Key information is displayed via the LCD screen and LED's using universally recognised symbols, eliminating the need for complex instructions or language settings.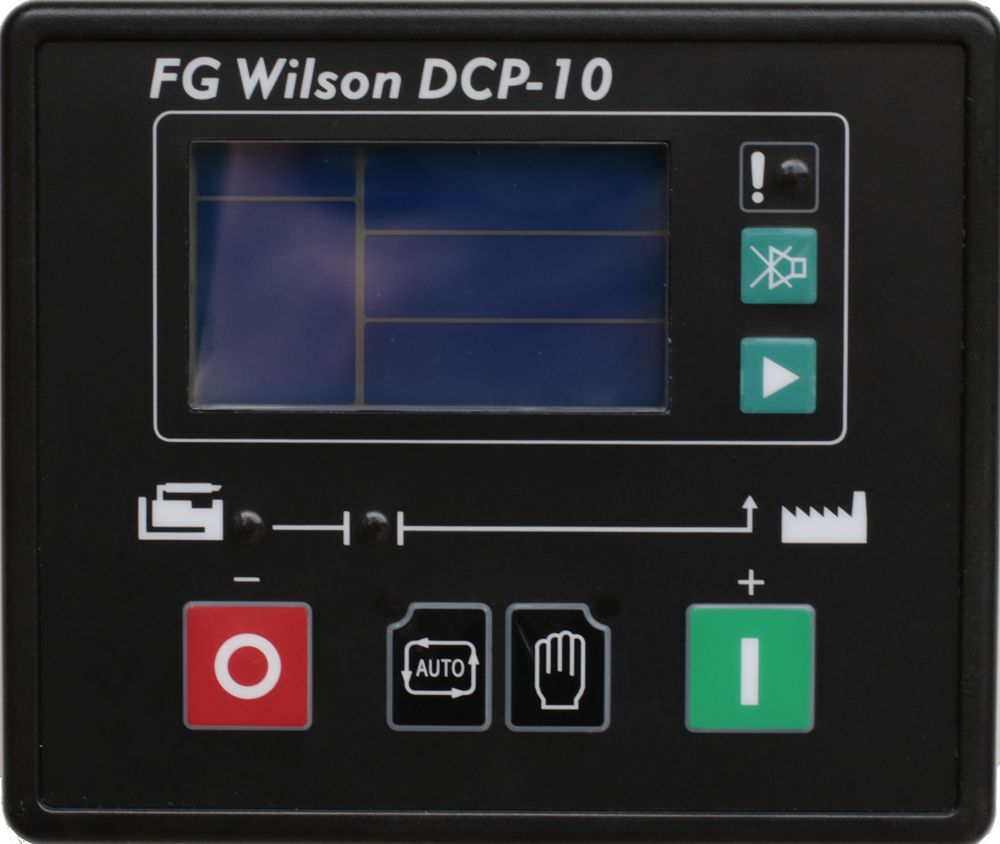 DEEP SEA DSE4520
The DSE4520 is a compact Auto Mains (Utility) Failure Control Module that has been developed to provide an outstanding range of features within a compact enclosure. Monitoring engine speed, oil pressure, coolant temperature, frequency, voltage, current, power and fuel level, the modules will give comprehensive engine and alternator protection. This will be indicated on a large back-lit LCD icon display via an array of warning, electrical trip and shutdown alarms.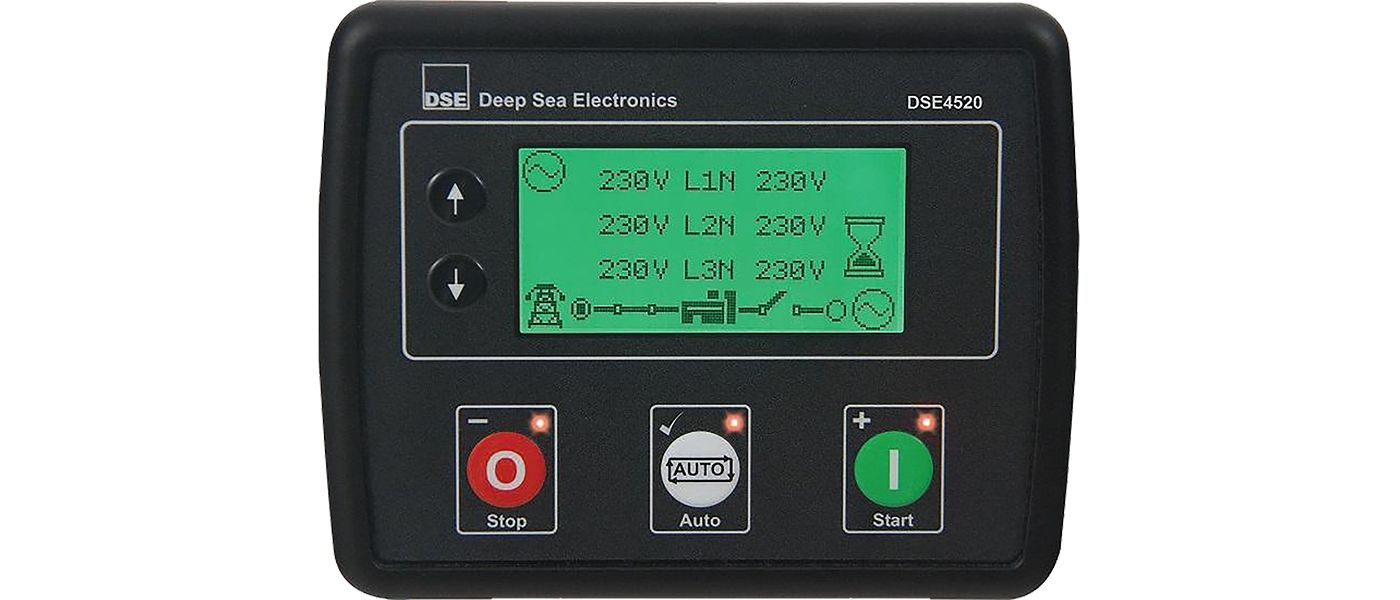 DESIGN CRITERIA
Prime Rating These ratings are applicable for supplying continuous electrical power (at variable load) in lieu of commercially purchased power. There is no limitation to the annual hours of operation and this model can supply 10% overload power for 1 hour in 12 hours. Standby Rating These ratings are applicable for supplying continuous electrical power (at variable load) in the event of a utility power failure. No overload is permitted on these ratings. The alternator on this model is peak continuous rated (as defined in ISO 8528-3). Standard Reference Conditions Note: Standard reference conditions 25°C (77°F) Air Inlet Temp, 100m (328 ft) A.S.L. 30% relative humidity. Fuel consumption data at full load with diesel fuel with specific gravity of 0.85 and conforming to BS2869: 1998, Class A2.
SINGLE-SOURCE SUPPLIER
Fully prototype tested with certified torsional vibration analysis available
WORLD WIDE PRODUCT SUPPORT
FG Wilson manufactures product in the following locations: Northern Ireland • Brazil • China • India • USA With headquarters in Northern Ireland, FG Wilson operates through a Global Dealer Network.
Generator Set Specifications
Generator Set Configurations
Emissions/Fuel Strategy
EUIIIa Emissions Compliant
Engine Specifications
Engine Model
Perkins® 403D-11G
Displacement
1.1l (69.0 cu. in)
Enclosures
Robust, weatherproof and soundproof enclosures for all generator sizes and all market sectors, including residential applications.
Control Panels
Choose from keystart, automatic, digital or synchronising; all of our control panel systems are safe and easy to use.